Our Organization
Ascend is the largest, non-profit Pan-Asian organization for business professionals in North America. Established in 2005, Ascend has grown to serve professionals and corporations across various professions and across multiple industries. Ascend's goal is to Enhance the presence and influence of current and future Pan-Asian business leaders and serve as a collective voice for Pan-Asian business communities. We strive to enable our members, corporate partners and the professional Pan-Asian community to leverage the leadership and global business potential of Pan-Asian professionals worldwide.
​​
Ascend reaches 60,000 people with 34 student chapters and 17 professional chapters located in both the United States and Canada around major business hubs and educational institutions. We offer robust professional development and career enhancement programs designed to cultivate Pan-Asian talent.
Ascend Foundation's research provides the basis to the development of our leadership and development programs.
Powered by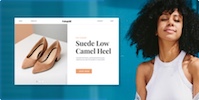 Create your own unique website with customizable templates.